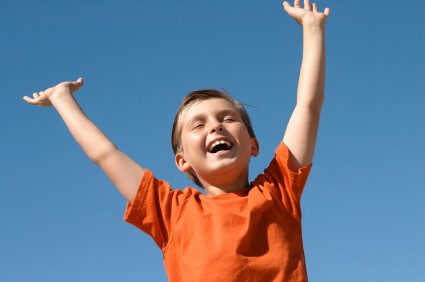 Song choice for praise and worship during children's services can mean the difference between children who love worship time and children who stand around board. Here's a few basic guidelines to help you with song choice.
Choose songs that aren't wordy.
A mistake many children's' pastors making is choosing songs that have too many words. The songs may be great, but it there are so many words the children can't keep up, they'll spend more time trying to figure out the lyrics than they will worshiping. Unfortunately there are many children's ministry music companies, some of them very well known, that use wordy songs. So when buying music, you really do have to be careful.
But what if you want to do a song that has a lot of words. There is a way to make this work. First introduce the song gradually. You might want to play it at the beginning of service, during offering, or at altar call until the children become familiar with it. You might also want to make it a choir song so the children have time to learn. Once you do introduce it during praise and worship, be careful to only introduce one new song at a time until the children learn it.
Choose songs that reflect your church.
If your church is big on black gospel music, Hillsongs ballads might not work for the children in your church. If your church sings southern gospel and hymns, Kari Jobe songs might not work. Children pick up on the music the adults sing, and many times, want to emulate it during praise and worship.
Choose songs that children can understand.
Popular songs are not always the best songs for children if the lyrics are difficult to understand. If you do introduce a song, your students might not understand, spend some time explaining what the words mean. Otherwise, the song won't be a good choice.
Teach an occasional hymn.
Even if your church doesn't sing hymns, it's good to occasionally teach children songs with great meaning and a rich heritage. Updated versions of hymns like Amazing Grace will never go out of style.
Don't do dorky.
This is one of my pet peeves for children's praise and worship music. There's a place for fun activity songs, sometimes even songs that have been around for a while, but don't do dorky or you'll lose your students. To know if a song is too dorky, here's a test. If you think it's dorky, your students will also.
For Praise and Worship music you can buy that fits this criteria, click here.