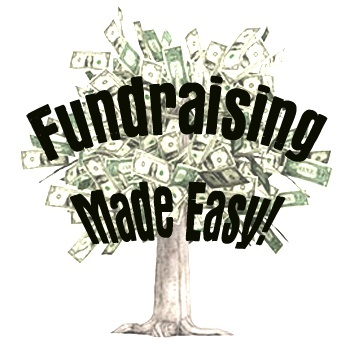 Fundraising for children's ministry is a daunting task and one most children's pastors dread. But it is a fact of life in most churches. Here's some ideas for fundraising.
Car Wash: Car Wash fundraisers have been around since the car was invented. Before that, they probably had buggy washes. Here's a few ideas to make your car wash successful.
Print out pre-wash certificates and sell them. These certificates guarantee the owner a car wash on the day of the event. Have everyone in your congregation buy and sell them. You might even want to discount the price for buying these before the event. You could charge $10 for a car wash and $5 for a pre-wash certificate. The beauty of this is people will go ahead and buy the certificates even if they have no intention of using them.
Find a busy place. Ask the local fast-food place at the mall or plaza if you can use their facilities for the event.
Have a couple of teens hold signs with balloons by the roadside. The more boisterous the teens are, the better.
Combine your carwash with a bake sale or a lemonade stand.
Have a rain date for the car wash.
Bake Sales: Bake sales have always worked well in a church setting. Here's some ideas to make them better.
Don't charge. Sell the items for donation only. If you have generous people in your congregation, you might end up selling a cupcake for $10 or a cookie for $5.
Auction pies and cakes. Instead of having a typical bake sale, have everyone bake pies and cakes and auction them off.
Art Sales: Have the children make art items such as pictures, crafts, or bookmarks and auction them off. You'd be surprised what a grandmother would pay for a picture her granddaughter drew.
Children's Ministry Sponsors: Have adults in your congregation commit to giving a certain amount each month to the children's ministry. Start the year off with a banquet honoring the givers. You could also combine this with prayer sponsors. Read more about prayer sponsors here.
Candy Bars: Sell candy bars at the grocery store or a local meeting place. Some restaurants will even permit you to put a candy bar fundraising display at their check out counter.
Be creative. You may come up with something that will be a goldmine for your church. What fundraisers have worked for you? Leave a comment.